Awaken the Goddess Within
A half-day retreat where we gather in circle to clear and heal mind, body and Spirit while surrounded by nature in our beautiful Sanctuary.
Awakening the Goddess is a journey of love, one that will take you into your sacred heart and soul, helping to awaken you into your divine feminine nature and essence.  It will bring to the surface the love and wisdom that resides within you.
A Goddess Retreat offers an opportunity for women to come together in a safe and calming environment where we all work together by practicing prayer, meditation, clearing work, and deep-centering practices to bring greater joy, freedom, love, and peace within.
In order to awaken this intuitive, creative and beautiful energy we will also explore, discover and harmonize our feminine with our masculine energy. It is in doing this specific healing and purification work that it becomes possible to feel your energy system begin to balance, harmonize and restore feeling alive. Inspired, rejuvenated, peaceful and at ease with who you really are.
Ragan Thomson retreats are magical experiences intended to help you heal and live from who you truly are as a soul. If you wish to join us, please keep reading below for more information and benefits the Awaken the Goddess: The Path Within Ignites retreat has to offer.
Count Down Until Goddess Retreat
Saturday, October 7th
11 AM – 5:00 PM PST
In Person or Online Located At La Ladera Sanctuary
In this edition of the Goddess Retreat, our guess of honor will be Tracy Tarlow.
Tracy has been on a journey of self-love and integrating all aspects of self since she was born. She is a Rose Lineage Mystery School initiate and trained in emotional wellness, meditation, manifestation, and finding love and acceptance in all, unconditionally. She especially loves offering insights gleaned over the past 10 years on how to navigate women's hormonal cycles and how to use them for growth and healing. She works with tools that heal womb, heart and soul. She also provides guidance on conscious conception for women and men.
Go learn more about Tracy's work and subscribe to her Youtube channel below.
Testimonials
What other people are saying about Ragan's past events.
"Healing sessions with Ragan are a unique and powerful experience. She has created the most beautiful healing space imaginable to conduct sessions. She guides you to a deeply relaxing state and intuitively finds and helps you unravel the deepest blockages. After any visit, I feel tremendously lighter and happier. I was freed up from very old and limiting beliefs." 
"Ragan is a gifted and powerful healer. Her compassion and depth enabled me to identify unproductive patterns and clear blocks so that I could better achieve the highest knowledge of my authentic self."
"Working with Ragan Thomson has been a beautiful experience. After each session, I feel lighter, brighter and full of love. She radiates compassion and love and is committed to her journey as a healer. Her passion and divine sense of purpose fill each session serving to have a profound effect on me. I would recommend Ragan's work to anyone looking to dive deeper into raising their consciousness and compassion for Self and all Beings."
"Ragan is an expert in her field, she provides just the right guidance and space to connect you deeply with what matters most in yourself, she creates a beautiful space for going deep and experiencing transformation. I highly recommend her work."
"With Ragan's spiritual wisdom, loving and supportive nature, and her uplifting guidance, I was able to move on in a profound way that has made me a stronger and happier version of myself."
"I was invited by one of my best friends Natalie, she mentioned having a great experience. Off we went on a road trip to beautiful Santa Barbara for a meditation retreat and brought my 15 year old daughter along. I wanted to take advantage of spending quality time with my daughter.
Ragan has a very calm voice that almost puts you in a trance.
I never really had closure for my grandma's passing and missing the chance to see her and say my good bye. My grandma kept coming to my mind and on and off. When finally near the end of our meditation mantra the session was interrupted with loud Mexican music. At first, I was annoyed because I was in the middle of having a very calming feeling and a vision of my grandma as I closed my eyes. Suddenly the music turns to a different song, as I'm trying to concentrate I hear a very familiar song. It was my grandma's favorite Mexican band and one of her favorite songs.
At this pony tears are just dripping down while keeping my eyes closed. I can't control my tears and want to nearly sob as my daughter touches my leg to see if I'm ok.
I was more than ok, those were tears of joy for the affirmation my grandma sent me and validated her presence. Too much of a coincidence for the DJ to play my grandma's favorite song when it's over 30 years old.Thank you Ragan! I had a wonderful experience and what's best, I had the opportunity to spend time with my daughter Bella and my almost sister, Natalie!"
We are God/Goddesses having this human experience to help us learn more and more about our True Divine Self, our Goddess Self…our soul.
Amazingly true, there is no other soul than that that is yours. Let us awaken this sacred union between your soul and spirit while balancing the masculine and feminine simultaneously. This creates rapid healing and exceptional beneficial change in life.
We will heal and purify during this retreat through ancient healing practices and through the love, compassion and grace of the light of spirit nourishing our energy systems with cleansing assistance.
Hosted by Spiritual Facilitator, Intuitive Transformational Coach, & Global World Service Activist Ragan Thomson at her beautiful and blessed sanctuary women experience a magical afternoon of honoring self-care.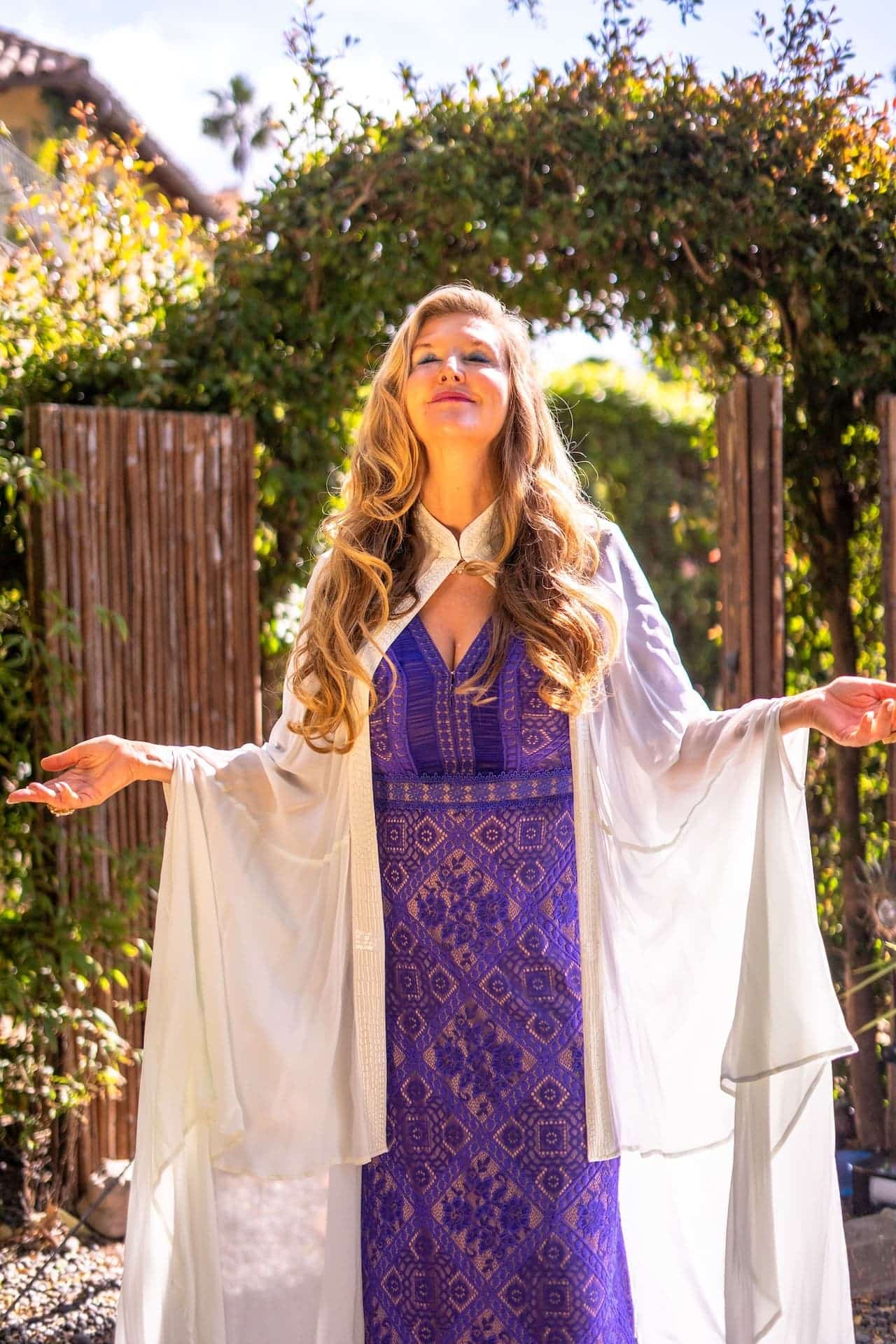 Your Goddess experience may include
Commit to You – Close the gap between self-rejection and true acceptance, thinking and being, wishing and becoming.
Align With Life – Consciously choose what you are aligning with and then let go. Dance in joy and gratitude for every moment.
Purify Your Vessel – Unburden your mind, energy, emotions, and physical body.
Ground Your Being and Free Your Past – Claim your energy back form the past and live here and now.
Claim Your Strength and Ignite Your Will – Value yourself highly. Be comfortable with both your power and your vulnerability.
Open Your Heart – Choose what type of relationships to be in, not based on fear, but from a place of unconditional self-love.
Speak Your Truth – Dedicate yourself to speaking your truth with your heart open.
Embody Your Wisdom – Tap into the depth of your inner wise woman and own who you are in the world fully.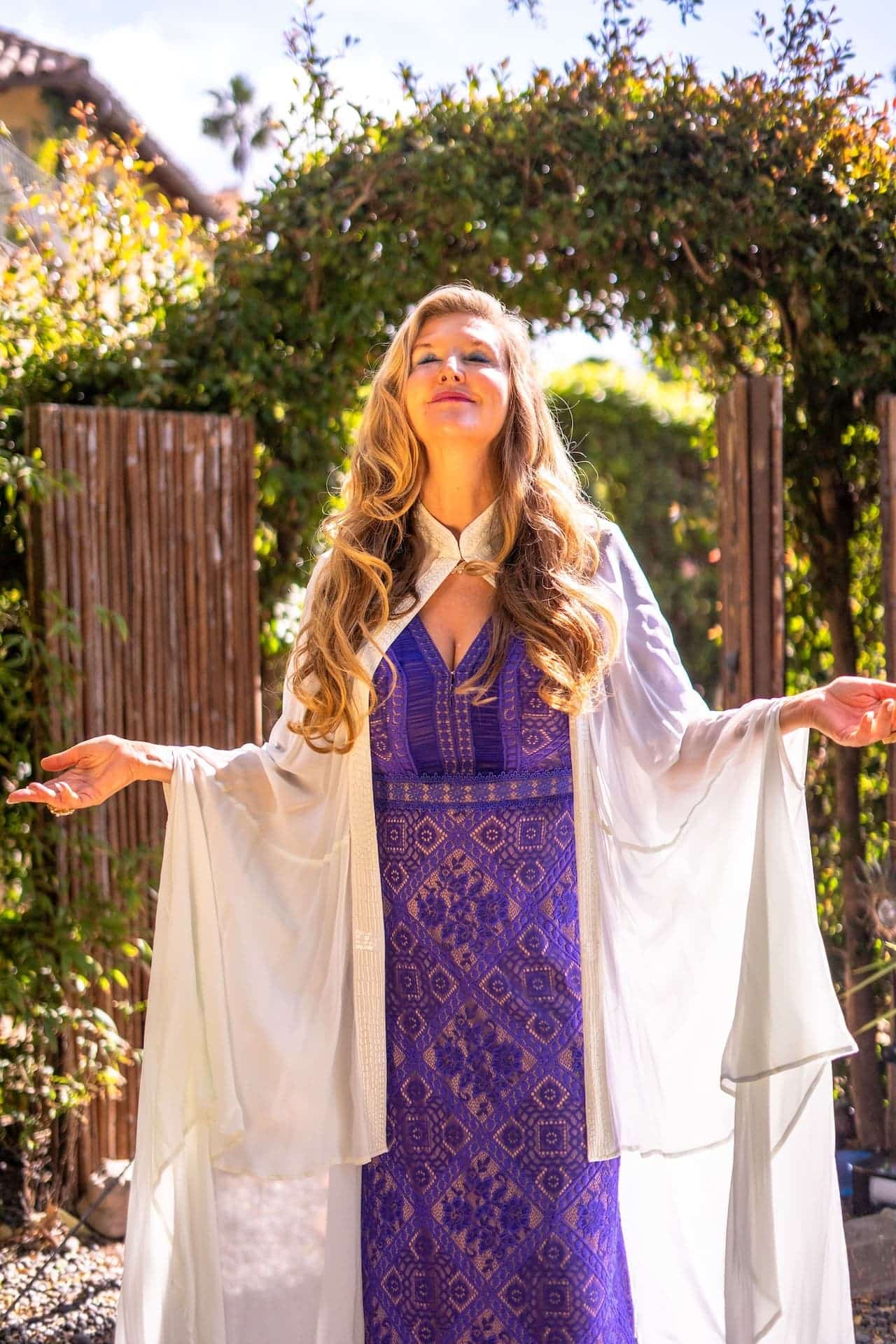 If you have ever wanted to attend a Goddess Retreat or are interested in learning more about what happens at a retreat. This will video will definitely be one to watch.
The below video we hold a Q&A interview with a fellow Goddess who has attended multiple retreats over the year. This video is to help other fellow goddesses or aspiring goddesses to know what it is like to attend one of our Goddess Retreats that we periodically hold throughout the year.
Location:
In person at La Ladera Sanctuary, Montecito, California.
When:
Saturday, October 7th, 2023
11:00 AM – 5:00 PM PST
Parking:
Carpooling is Encouraged! Please park on the right side of the driveway facing the house.
More info
Feel free to bring a favorite healthy snack or treat to share if you join us in person. 
Paper and pen will be provided, but you can bring your own journal as well.
Adorn yourself in something beautiful,  soft and flowing. Dress your inner goddess!
QUESTIONS:
Be sure to buy your tickets below in advance. Limited seating is available in person.
Email: [email protected]
Schedule:
10:45 – 11:00 AM
Guest's arrival – Please park on the right side of the driveway facing the house.
11:00 – 11:05 AM
Seating and light refreshments. A chance to shed the day and become fully present.
11:05 AM – 12:00 PM
Energy clearing, singing bowls, welcome, and intention setting.
12:00 – 1:00 PM
Visioning and guided meditations through the beautiful goddess gardens and labyrinth.
1:00 – 1:30 PM
Goddess Spotlight: Tracy Tarlow
1:30 – 1:50 PM
Break: Lunch, light refreshments and healthy snacks provided
1:50 – 3:10 PM
Circle Sharing work begins through visioning and music.
3:10 – 4:00 PM
Fire Ceremony
4:15 – 4:40 PM
Movement and goddess gifts.
4:40 – 5:00 PM
Closing prayer and gratitude.
The Venue: La Ladera Sanctuary
This Goddess Retreat takes place in the La Ladera Sanctuary in Montecito, California. The sanctuary was created with the intention of supporting and enhancing your journey to inner transformation. You will enjoy a breathtaking rose garden, walk paths through a reflective hedge maze, and connect with your inner self at a deeply soothing meditation garden.
Purchase your ticket to receive location details.
Purchase Your Ticket
Price $111
Contact us for any Questions
Cannot make it to this Goddess Retreat?
Sign up to your newsletter to stay up to date on the next Goddess Event!
New to the Ragan Thomson Community?
Learn more about Ragan and her offerings in how she can help you on your path to transformation and healing.
Or explore more amazing free content she extends to her community!
Listen to "Steps on the Journey"