Ragan Thomson is committed both in her life and her work to:
💜 Balancing the Divine Feminine and Masculine
💜 Awakening one soul at a time
💜 Restoring human hearts
Through her prayers, meditations, podcasts and live events, she invites you to join her on a transformational  journey home to authenticity, truth and an awakening and alignment of the divine masculine and feminine both inside and out. From her heart to yours!
Upcoming Events
We invite you to join us for events that build community, inspire, transform and awaken.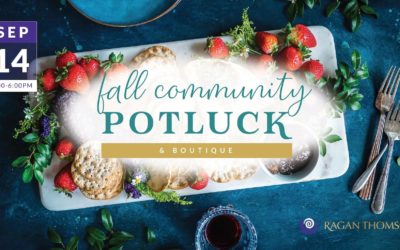 We are excited to come together for our Spring Community Potluck & Boutique at a stunning private venue in Montecito. Join us for a heart-centered afternoon filled with fun and community building. Support local businesses in our boutique!
read more