Count Down Until Goddess Retreat
Saturday, October 16th
3:00-6:00 PM
Learn to lead your business from the divine feminine and be a goddess in action!

.
Learn to lead your business from the feminine energy. Surround yourself with other women who are seeking a meaningful and supportive connection. This is more than a networking event this is women coming together who are creating lasting and impactful forward movement within themselves, their businesses, and their community. 
Receive connection and sacred sisterhood wherever you are in your journey whether you're a CEO, budding entrepreneur, career woman, stay at home mom or contemplating that next new adventure. 
Join us in sacred sisterhood and we unlock more of our true potential together.
Friendships, businesses, clients, customers, and sisterhood have all been birthed from this Feminine Networthing community.
This event offers the opportunity for women to sign up as vendors in our boutique to showcase their offerings or as an attendee. 
Benefits from Goddess in Action
Unlock balance, joy, and fulfillment in your business and life.

Share your passion, products, and services with local women. 

Harness your feminine power, take control of your personal story as well as learn to give and receive support with other women.
Hosts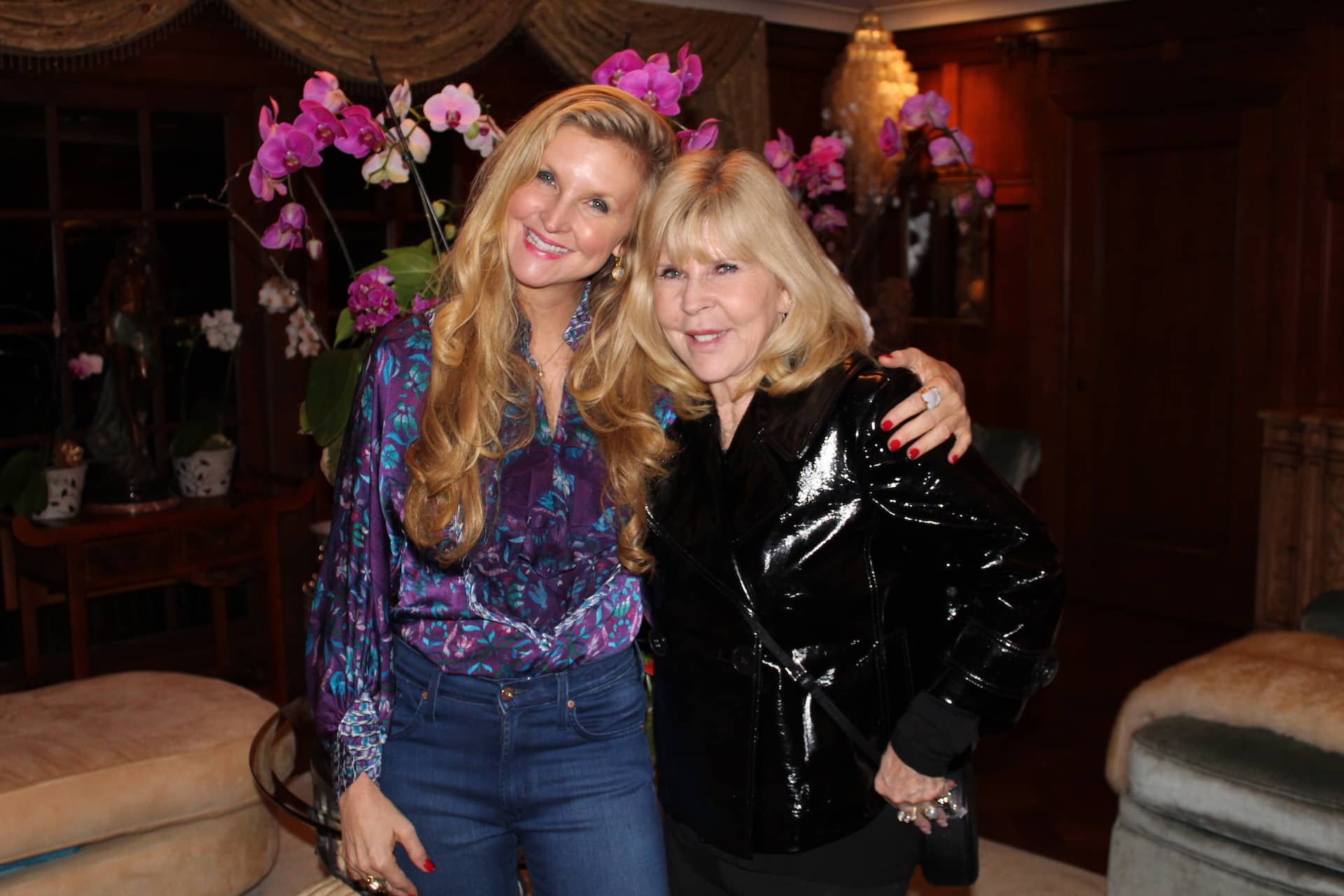 Join mother and daughter team Ragan Thomson and Dr. Nancy O'Reilly as they host an empowering evening for women from all walks of life. Hear their story of healing and experience the honoring of each other from opposite sides of the business world. 
Ragan Thomson: Transformational and Spiritual Life Coach 

Dr. Nancy O'Reilly:  Clinical Psychologist and International Philanthropist  
The Thomson Sanctuary
Goddess in Action takes place in the Thomson Sanctuary in Montecito, California. The sanctuary was created with the intention of supporting and enhancing your journey to inner transformation. You will enjoy a breathtaking rose garden, walking paths through a reflective hedge maze, and connect with your inner self at a deeply soothing meditation garden.
Schedule
6:00 PM – 6:45 PM
Mix, mingle and shop our boutique of local businesses 
6:45 – 8:00 PM
Welcome, blessing, sound bath, women's circle sharing, coaching, support, and request resources.
8:00 – 9:00 PM
Closing circle, connecting and shopping. 
RSVP
Sign up and purchase tickets above or below 

or contact

info@raganthomson.com

 

Once the ticket is purchased a confirmation email will be sent to reserve your seat and receive the address at this stunning private venue in Montecito California.
More info
Light snacks, hot tea, and water will be provided.
Please feel free to bring your business cards. Paper and pen will be provided as well.
 Pricing
Guest Fee: $20
Vendor Fee: $50
Contact us for any Questions